Update: Our birthday is past and the giveaway is over, but you can still get a 90 day trial over on MinionWare.net. And if you like, check out the recording of the Welcome to Minion Enterprise webinar that we held right after!
It's been a year since we officially launched MinionWare and launched our flagship product, Minion Enterprise.  Since then we've hit many SQL Saturdays, and a few other events, to spread the word.  And things are looking bright!  We've been received openly by the community we've given so much time to, and we're finding our foothold as a vendor.
You guys know our business model: Give away as much as you can.  We started by giving away our world-class maintenance tools (Minion Backup and Minion Reindex), and we've committed ourselves and our company to only making them better.  With the excitement we feel about the upcoming release of Minion CheckDB and the fact that we just passed our 1 year anniversary, we've decided to do something bigger…give away Minion Enterprise.
From now until 5:00pm (Central Time), on July 15, 2016, anyone who emails us a request will get 3 free Minion Enterprise licenses. 
We really want to say thanks to the SQL community worldwide and we couldn't think of a better way.  Somehow merely saying thanks just didn't seem big enough. So, thanks…and have some free enterprise management software for life.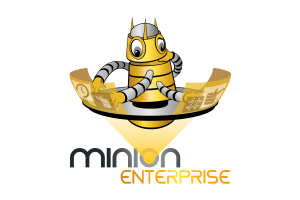 Of course there are just a couple caveats so see the restrictions below:
Email us before 5:00pm Central Time on July 15.  If you're even 1 minute late, that's too bad, because the offer is over.
This is available for the current version only.  Free licenses are eligible for patches and service releases of the current version, but not upgrades.
Support will be offered for 3 months.  Afterwards a support contract will need to be purchased.
Any additional licenses will need to be purchased.
Licenses are not transferable to any other companies.