Here is an article on the differences between women's and men's pay, sent to the WIT group by Denise McInerney (Twitter) of SQLPASS.  It says, in part:
In the Harvard Business Review blog, Avivah Wittenberg-Cox wrote: "…..media too often focus on small, sensational and misleading parts of the story, including aspects like the wage gap."

Catalyst's February 2010 Pipeline's Broken Promise  report examining high potential graduates from top business schools around the world found that, even after taking into account experience, industry and region, women start at lower levels than men, make on average $4,600 less in their initial jobs, and continue to be outpaced by men in rank and salary growth. Only when women begin their post-MBA career at mid-management or above do they achieve parity in position with men — a situation that accounted for only 10 percent of the women and 19 percent of the men surveyed.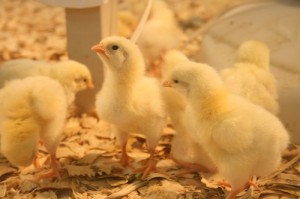 I've done a little bit of talking, reading, thinking, and writing about women's issues this year, and it's led me to the conclusion that the pay difference is a little more complex than I had understood.
Equal pay for equal work probably started out in reaction to direct and unjust wage practices, i.e., women being paid less for the same job simply because they weren't men.  While pockets of that may exist here and there, I think the situation today is very different.  I've already done my research for the summer on the subject, so today I'll stick to my own observations, experiences, and theories.
Without making this uncomfortable – nobody likes talking about money – let's get a little personal: I make significantly less than Sean. In my particular situation, there are several things going into that difference:
He has much more experience, and is more highly certified.
As a contributing editor for multiple publications (and as a speaker), he has more industry recognition than I do.
I took some time "off" (off as a full time SQL pro, though I was still doing work and study) to be with my sons when they were little.
I've chosen to work part-time right now to spend more time with my kids (my youngest is 2 1/2).
Now, #1 makes a huge amount of difference; more experience should get paid more. #2 is a big one, too.  Taking time off to have a family (#3) and working part time (#4) put me "behind" in my career, so to speak, but it's worth it.
Women, in my observation, are the ones most likely to be the primary caretaker – I suspect that overall, we take more time off from work with kids, make certain kinds of career sacrifices for kids, etc.  I know sometimes the situation is equal, or reversed, but I still think that the rule holds true if you look at the numbers for large groups.  That's one aspect that can factor in.
But the article above says that the study takes experience into account. Clearly, stay at home moms and part time workers aren't the only factor.  I've also heard some talk about women being less competitive, or less likely to negotiate salaries. I have felt uncomfortable bargaining for a better wage in the past…that may factor in.
I wonder too if there's a difference in attitudes.  These days, the best way to get a raise is to change jobs. Could we postulate that (again, generally speaking) women are more prone to stay in a position for the security?
As usual, I have more questions than answers. The good news is that I'm in good company; of the many papers and articles, I have yet to read where a person says, "I have the answer to the wage gap!", and everyone agrees.
What else might factor in?  Minus 10,000 points if you suggest that women are less analytical than men, and, therefore, that we're not as smarterer. </funny>
Happy days,
Jen McCown