Here, just in case you don't want to read all my rambling:
Download the Forgotten T-SQL session code here. 
Edit (10/1/2010): The 24 Hours of PASS Fall session recordings are up!  You'll need to use your PASS login, or register, to access the recordings.
Session Wrapup
Speakers always say "thanks for coming" and "I really appreciate it". I wonder if they all mean it as much as I do: thanks for coming to the session…I really, really appreciate it. I'll write a blog on the writing and presenting process some other time. Right now I'm just very, very pleased.  Here are a few notes from the session:
Remember: I'll be presenting the expanded version of this talk at the PASS Summit in November!
Introducing: Me!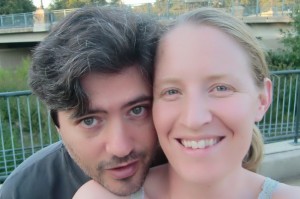 Now, this is going to be the first meeting with a lot of you, so: Hi! I'm Jen, 1/2 of MidnightDBA.com (the other half is my hubby Sean McCown, SQL Server MVP, speaker, blogger, and Powershell aficionado).  We do a lot of stuff…highlights:
For more details and freebies, check out my blog, SQL #Awesomesauce and Sean's blog, DBA Rant…particularly our Where's, About, and FAQ pages.
As always, happy days!
-Jen