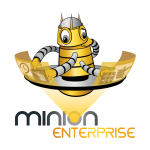 We solved this question.
Update: Sign up for one of our Minion Enterprise demos this coming Friday, July 3!
Minion Enterprise collects SQL Server login data, as well as Active Directory information, for an entire enterprise. The AD expansion module ties this data together to provide so much insight:
Find out what users are in a Windows group…especially those groups that have sysadmin privileges!
List all users that have SA rights on any instance in the environment.
Discover which SQL Server instances a specific user has access to, and via what groups.
Filter by environment, location, SLA, server, login type, or any combination of the data available.
These are the exact questions we've always needed answered, in every single shop. So, we know this will be immensely useful in your shop.
One client was recently able to reduce their SQL access on one server by two-thirds. They simply used the AD expansion module to identify the rogue group with hundreds of members, and removed that group's rights.
Take a look at the AD expansion module demo below, and then get in touch for your own 90 day trial license of Minion Enterprise.
Happy days,
Jen McCown
http://www.MidnightDBA.com/Jen