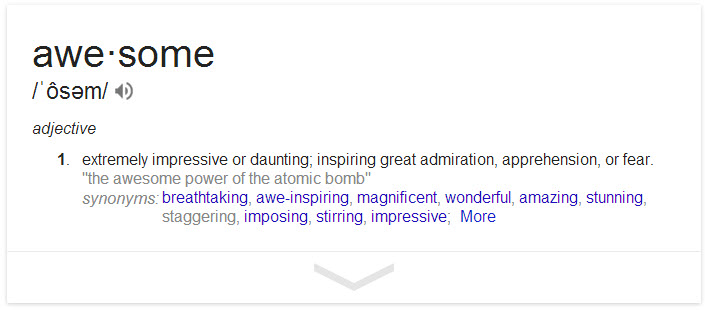 This week in awesome:
Denny Cherry – our own @mrdenny – has created a Password Vault WordPress plugin. That looks seriously cool.
Google has created a prototype of a totally self-driving car. It looks like a toy, but feels like the future.
As long as we're talking about cars, go look at The Oatmeal's great new comic "What it's like to own a Tesla Model S", if you don't mind a bit of naughty language. Which I don't. Warning: Will make you want to buy a Tesla Model S.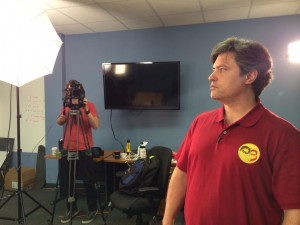 Last week, Sean and I flew to Chicago to film a career course with @pluralsight. We are, shall we say, extremely excited about it.
@ScriptingWife says "New #PowerShell User Group locations I am working with to get a group started, Orange County CA, Orlando FL, New Jersey, Austin TX, Denver"  I'll  be looking out for that.
Here's an article that makes the wild and crazy claim that coding is not easy. I'm actually down with that, as I am with the "Recursive Recipe for Learning to Program" given therein. (Via @ShawnHooper.)
Me: All I want is to be able to consistently copy-paste from remote. Is that too much to ask, lord?
@markvsql: Lord, won't you get me some Copy and Paste. I have to keep setting it up, it's just such a waste…
Me: Prove that you love me, and fix this, in haste…oh lord, won't you get me, some copy and paste.
[You really have to know your Janis Joplin for this one.]
In Twitter recipe news: "Fry the bacon in the waffle iron, then make a waffle. It's amazing."  @dmmaxwell.
@spacechelle let us know that there's going to be a Disney-Star-Wars-half-marathon-thingy in 2015. Count me in.
Success convinces us that we are doing things the right way. There is nothing quite as effective, when it comes to shutting down alternative viewpoints, as being convinced you are right.
- Pixar founder Ed Catmull (via wilwheaton)
@billinkc: Submitting a Connect item to send mild to strong electrical currents to people storing concatenated lists in columns
[I'd support this.]
Finally, tonight is the season 5 ender for our weekly webshow, DBAs@Midnight. Come see us live at http://webshow.MidnightDBA.com at 11pm Central time, because we're next live on the air sometime in, oh, August maybe. (Now seemed like a good time to end the season, as we're about to spend a few weeks in France. I know you'll miss me, but we'll always have Twitter and all the "from the vault" posts I scheduled to appear here!)
Happy days,
Jen
http://www.MidnightDBA.com/Jen
P.S. Some nonzero percentage of you readers nodded approvingly at the Oxford comma in the title. I nod approvingly, right back at you.