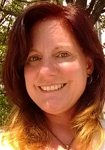 If I had a favorite kind of politician, it would be the kind that, when asked a question, sighs tiredly, and then regains their gleam of manic optimism as they begin to speak about the path ahead.
Given that, my two favorite politicians right now are Wendy Pastrick and Grant Fritchey.
Both of these people are realists, with that unaccountable combination of caution and optimism that I like in friends and technologists alike. Both give to excess to the SQL community. Wendy  speaks, volunteers, works with virtual chapters and user groups, acts as a regional mentor, and joined the PASS Board in 2013. She's a PASSion Award recipient. Grant speaks, organized and ran a user group, volunteers, has edited the SQL Standard magazine, and on and on.
I've talked to multiple board members, past and present; it's a difficult job. I support Wendy and Grant because they can do the job, do it well, and make a difference. And when their terms are done and we ask them how it went, they will sigh, and then get that manic gleam again…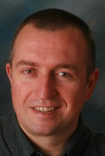 Get information about the PASS elections here, and look for your ballot in  email  around September 24 or so. Vote!
Happy days,
Jen McCown