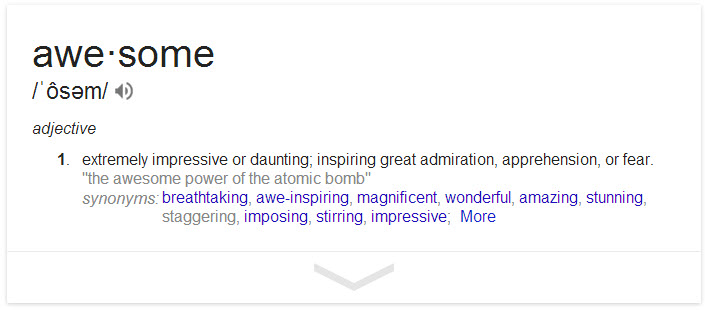 This week in awesome:
I found out in the most firsthand way possible that "Amazon starts Sunday delivery with US Postal Service"  Good for both of em! And me!
Way back when before clocks, we had candle clocks.
I don't see a lot of SQL training material released specifically under Creative Commons licenses – my blog is the only one I know of that's CC Share-Alike Attribution – but I did run across this set course released under creative commons: http://theagiledirector.com/content/sqlserver-training-courses-released-under-creative-commons
The funnest, most surprisingly-safe-for-work thing you'll read in French this week, especially if you don't read French, is Le monde: Elle a un pénis, il a un vagin.
Ok, i'm officially impressed by win 8.1 update 1. very well done.
-Mladen Prajdic (@mladenprajdic)
Toyota has a concept car that will be able to power a home.  That's just cool.
The Onion presents: The perfect easter egg hunt
Grant Fritchey talks SQL Server First Aid.  It's an interesting concept, and I'd personally love to see something solid come out of the discussion.
XKCD had a comic about free speech, which should be required reading for every single person in the United States, and many outside it.
Want more? Join us Friday nights at 11pm Central for DBAs@Midnight, the only live weekly webshow for DBAs, by DBAs.
Happy days,
Jen