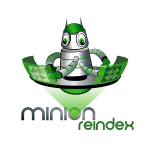 Edit: Corrected the recording link.
Yestreday I taught "A Better Way to Reindex" for the PASS Performance Virtual Chapter (event link).
The recording is up, if you missed the live event, or if you want to re-watch it:  https://attendee.gotowebinar.com/recording/8483181173057914370
And by the way, the demo that fails (there's ALWAYS one demo that fails) is due to the fragmentation routine we use, fragmenting the data way more than usual. All we had to do was to increase the reorg threshold, and it would've been fine. So for the record, it's the fault of the test harness, not of Minion Reindex.
Here's the abstract:
A BETTER WAY TO REINDEX
Let's play a guessing game: I guess that you don't want to spend time on index maintenance, but you know your servers need it. You want something that's straight plug and play, dependable, and preferably free. I also guess that you don't want to manage multiple jobs for this one maintenance task, even when you have exceptions and special settings. Am I close on this? Come and take a look at Minion Reindex. It does all those things that you want for index maintenance, plus some really innovative stuff. Watch your reindex progress live. Configure settings and exceptions for individual databases or tables. Gather fragmentation stats separately, outside your maintenance window. There's quite a lot more so come see how you'll make your index maintenance a lot easier.
Of course, you should go and download Minion Reindex yourself, and see the documentation, and follow along with all the fun stuff I do in the session.